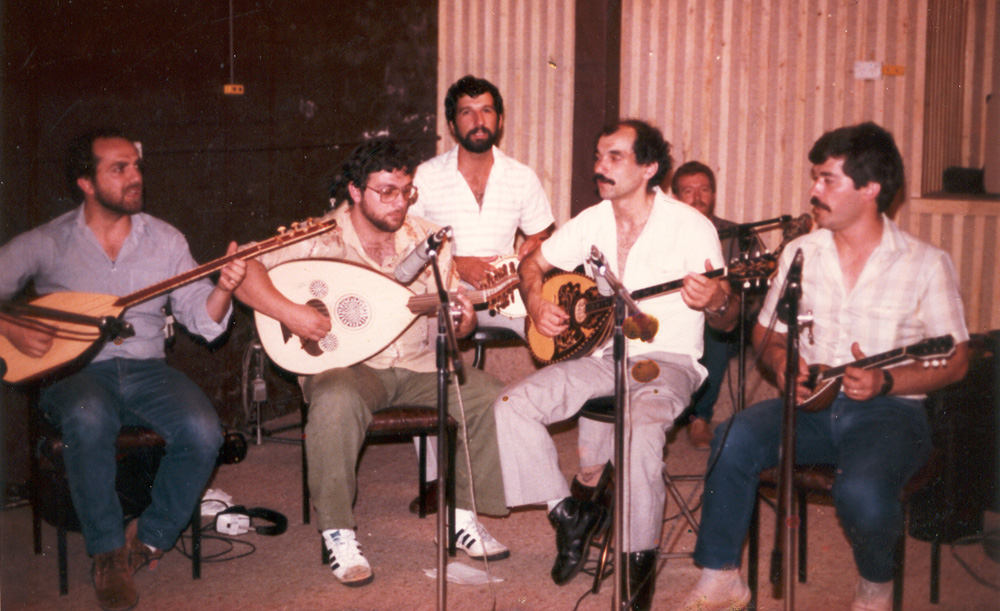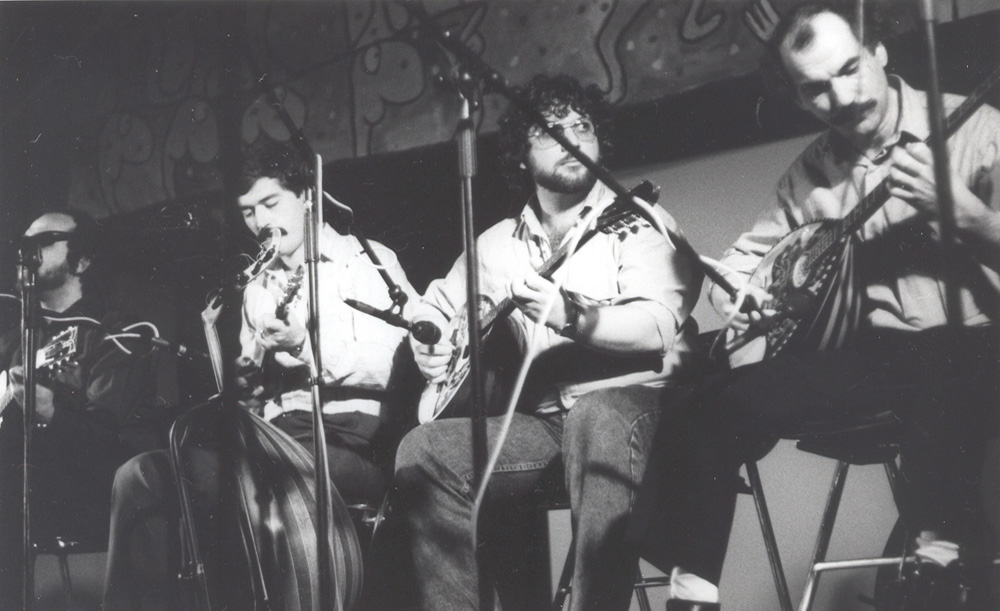 Apodimi Compania was formed in 1984. The original members were Manolis Galiatsos, Takis Dimitriou and George Galiatsos. A mutual friend, Kostas Papazoglou, had brought us together and shortly afterwards, he introduced us to Nick Vergopoulos who sudsequently joined the band. Tasos Dimitiou was the fifth member to join soon after Nick. This was the line-up that played its first concert at the Democritus Club, Fitzroy, and followed it with another concert for The Greek Students Association at the Alexander Theatre, at Melbourne University in 1985.
For the next four years, Apodimi played at various venues for the Greek-Australian Community and at such festivals as the 1986 National Folk Festival and the 1988 Port Fairy Folk Festival. Fequent gigs were had for The Boite, Music Deli and The Brunswick City Council.
It was in 1985 that Apodimi Compania first went into a studio and recorded three songs for a recording called "The Music of Migration", released by Brunswick City Council at the instigation of its then Arts officer, Peter Leman. It was a unique recording featuring the music of six of Melbourne's ethnic folk groups, with music from the folk traditions of Ireland, Greece, Portugal, Lebanon, Turkey and Italy.It was a great privilege for us to be included on the same recording with these artists and in particular with the legenday "Poteen".
Apodimi was frequently joined on stage by guest vocalist Rena Hatzilepou and later on, from 1987, by Cretan Lyra player and vocalist, Michael Melambiotis. The band in the beginning received a lot of support from Brunswick City Council and namely its Arts officer, Peter Leman who organised concerts for the band at the Town Hall and the wonderful Brunswick Mechanics Institute.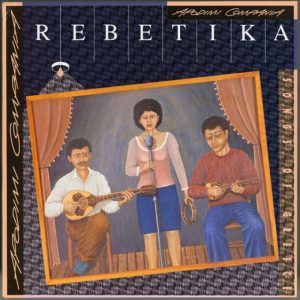 Following the success of The Music of Migration recording, Apodimi was invited to record and album for the "Brunswick Recordings" label, established by the Brunswick City Council and through the efforts of Peter Leman. It was claimed to be the world's first municipal recording label.
Apodimi's first album, simply titled "Rebetika Songs", was released in 1987 at the later infamous Retreat Hotel, Brunswick. The art work was done by band member Nick Vergopoulos and the sleeve article was written by Melbourne University Lecturer, Stahis Gaunltett. The album was well received and sold out its first pressing. Early 1989 saw the departure of Nick who decided to repatriate to Greece. Apodimi continued as a foursome with guest lyra player, Michael Melambiotis.