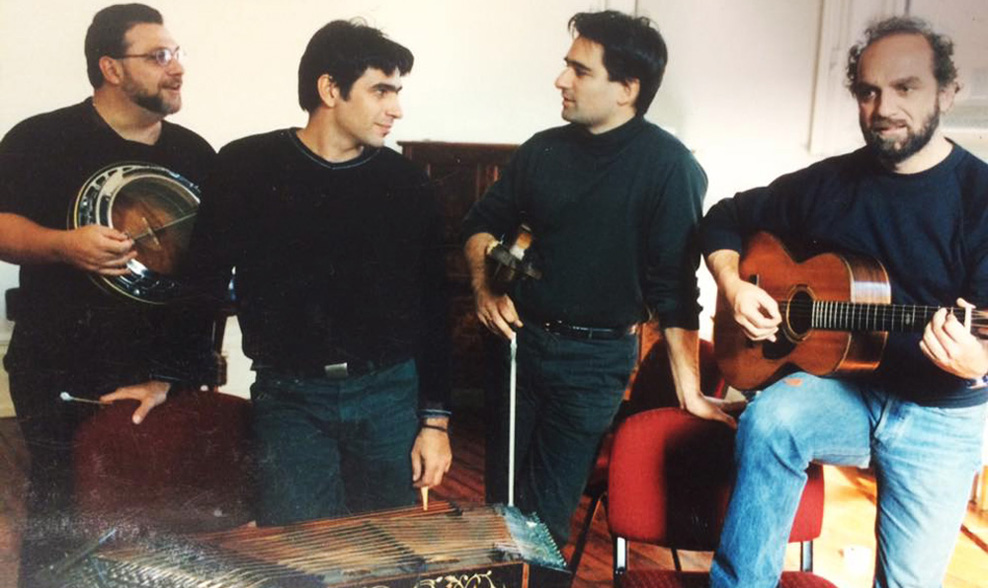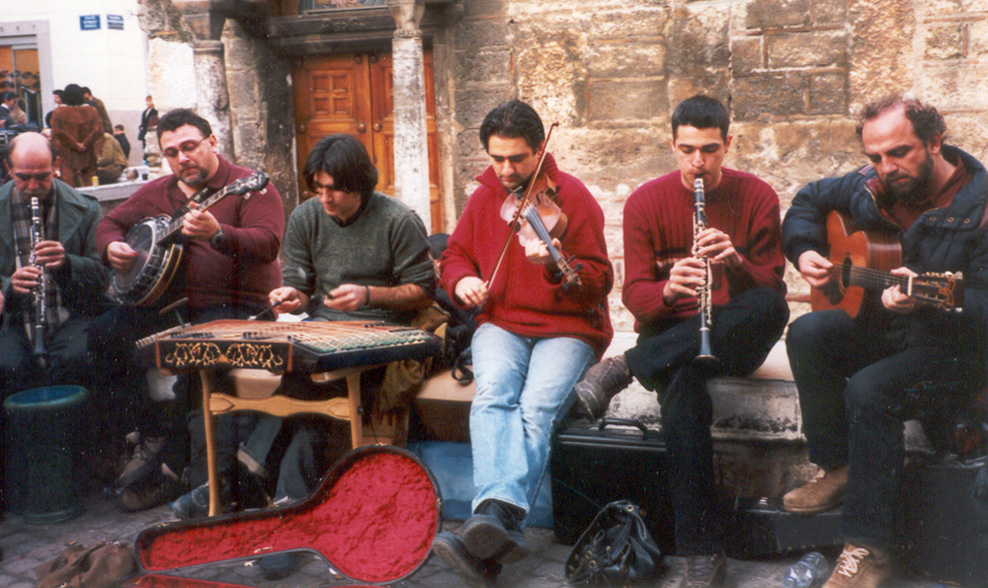 This was a rather quiet period which changed when Hector decided to move to Greece in late 1998. With Hec's arrival, Apodimi Compania reformed in Athens as a trio and started playing gigs once again.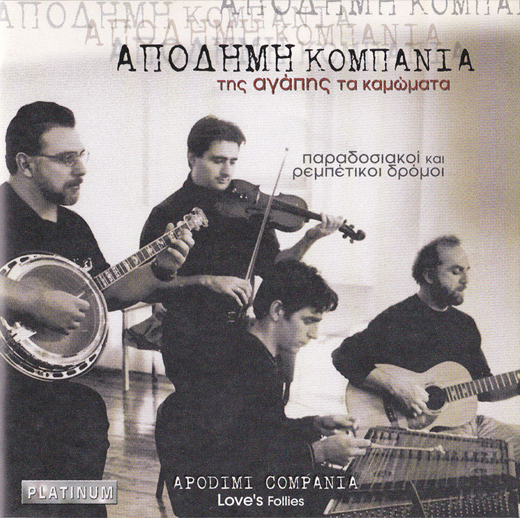 In 2000 Apodimi returned to Australia for a short tour, re-grouping with Archie and playing at the Port Fairy, Brunswick Music and Adelaide Greek festivals. In 2001 Apodimi returned to Australia for a five-week stint at the Retreat Hotel. Archie had left the band by then and Apodimi introduced new member Marios Papadeas on santouri and vocals. It was a successful visit and brought back memories of the golden Retreat days.
In 2002 the band went into a studio to record its fourth album "Love's follies", after a hiatus of about 11 years. It was made possible with the generous support of two friends from Melbourne, John Grivas and George Kapnias. The album comprised pre-war era Rebetika and Folk tunes. Manousos Klapakis guested playing all things percussion. It was released on "Legend" a major Greek label, in February, 2003 and Apodimi then toured Australia once again that March playing the Womad, Brunswick and Adelaide Greek Festivals.
The band also appeared on NET, National Greek TV and played concerts around Greece promoting the album that summer.